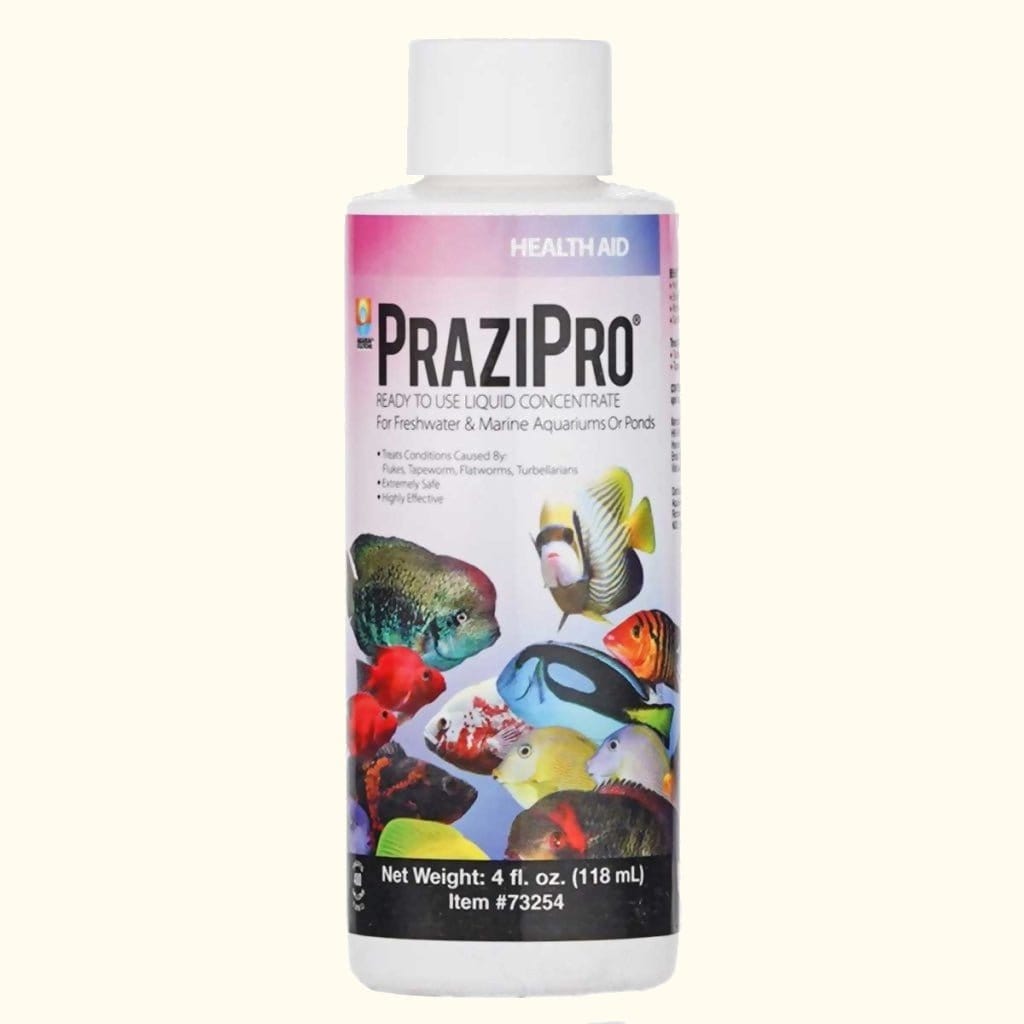 Treats Internal Parasites
Treats External Parasites
Plant and Invertebrate Safe
This is great for internal tapeworms and some external parasites. This is dosed as a 1 week treatment for parasites. Can also be used to treat some in quarantine. Shrimp and plant safe. We recommend using an airstone in the aquarium when treating with Prazi Pro.
Flukes
Flatworms
Tapeworms
Turbellarians
Aquarium Solutions PraziPro
Shrimp Happy & Healthy
Bought this to prevent any more shrimp deaths due to parasites in my display tanks.
I have been using it as part of Q/T for all shrimp for 9 months now, and I have not had any new deaths due to anything beyond old age. I have not lost any shrimp in Q/T either, and shrimp are breeding in Q/T so only babies born in my tanks go into my display tanks.
I didn't get any new fish until a few weeks ago, and I can now say that I see a difference in fish health coming out of Q/T as well. Fish are nicely colored up, and starting to put on weight. They have de-stressed from their shipping journey, and will be moving into breeding tanks in ~2 more weeks if they keep looking good 👍 (WCMM started breeding in Q/T, Endler males don't have that option)
MY FAV PLACE TO SHOP !!!
THIS PRODUCT WORKS GREAT. I AM A FAITHFUL AQUARIUM CO-OP CUSTOMER. THANK YOU TO THE HOLE TEAM.
Great product
This definitely a great product for any surprise Circumstances that require urgent remedy