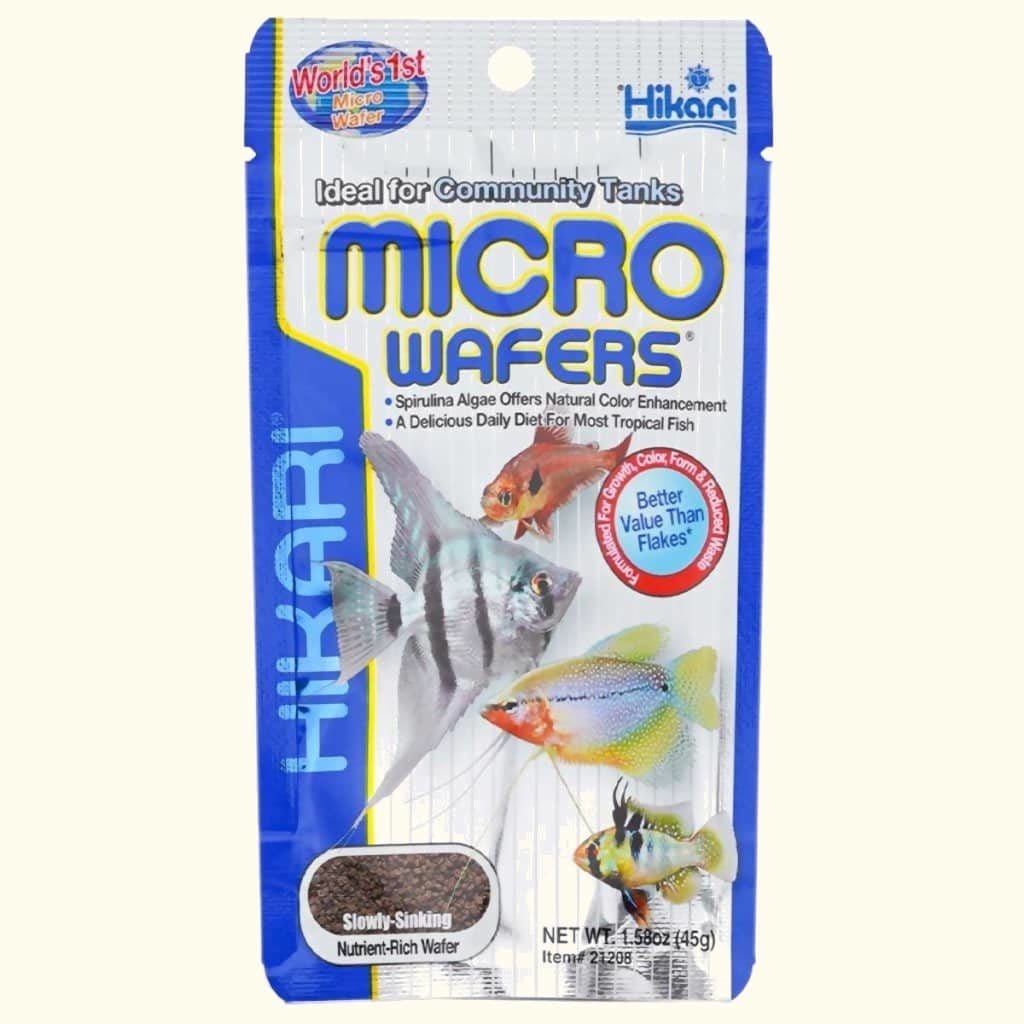 Reliable Daily Diet for Community Tanks
Easy for Fish to Digest
Krill and Spirulina Naturally Enhance Color
These micro wafers from Hikari are great for small to medium sized fish such as tetras, danios, livebearers, cichlid fry, smaller cichlids and even bottom dwelling catfish. The wafers are slow sinking so fish can feed on them from the top of the water column to the bottom. They contain all the essential nutrients your fish need in a balanced daily diet to live a long, healthy life. Hikari has even used krill and spirulina which help bring out vibrant colors. Contains garlic to ensure a higher rate of acceptance.
It's a nice fish food all the fish in the tank likes It's
Perfect
Great size for all fish in my opinion. They eat it up. Will purchase again when needed.
Community tank food
The fish in my community tank love this food. It's a mixture of tetras, sword tails, pea puffers, and some Cory cats.ive used it with angels and platy as well.
Hikari micro wafers
Really good food for all but the smallest fish.
Wonderfull
Hikari never fails to deliver when it comes to fish food.there like a big micro food. Slightly bigger than the Hikari micro pellets enough to sink quickly for your bottom dwellers to get a snack. I own very young mollies and they can eat them just fine. 11/10 like it a little better than the micro pellets.